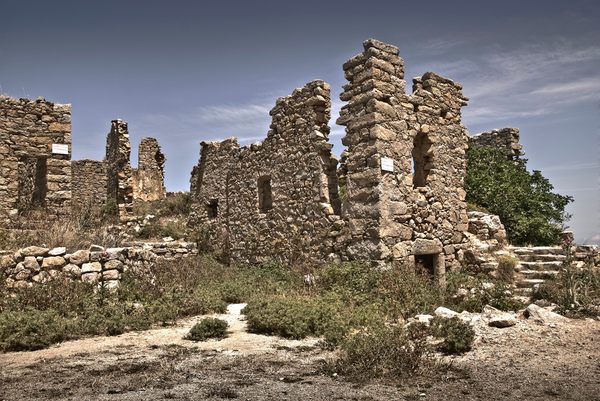 Directly under the gaze of the Chimaera, Ruorkhc is a blasted. ruined village of poorly kept hovels and storehouses. Ruorkhe is also one of the Chimaeron's richer towns. Much of Ruorkhei life takes place underground. as it affords better protection from the Chimaera's rages.
The person responsible for this deceptive place and its lower tunnels and chambers is the town's leader, a dwarf named Charrck Ironfist.
Charrek came up in Rhuorke's caravam protection business, eventually leading a mercenary company and his own trade charter. As the years went by, the young dwarf edged out other traders until he effectively controlled all the swords and commerce in Rhuorke. Recently he went from a behind the scenes power to actually becoming the Lord Mayor. Charrek is fashionable and good-looking with an easy way about him, and his headquarters seems to be a sprawling multi-level tavern and adult recreation center called "The Paradise".
His twin sister Khalia's career has been somewhat less impressive, recently being ordained as a Stormpriestess in The Fortress. She has been officiating weddings and funerals and learning her away around court.